Maximize Profitability
and Grow Your Business
Our expanded portfolio programs help homeowners who do not meet agency guidelines. Whether it is their loan size, property type, income stream, or credit events preventing them from fitting into agency guidelines, expanded portfolio addresses those needs.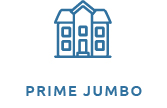 Designed for prime credit borrowers seeking financing for loan amount which exceed the FHFA conforming loan limits of $3 million, 90% loan-to-value with no mortgage insurance.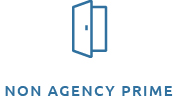 Designed for prime credit borrowers whose credit history falls outside of Agency eligibility due to a one time 30 day late payment within the last 12 months.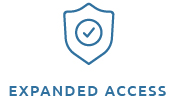 Designed for borrowers without prime credit to obtain financing based on imperfect pay history of a one time 60 day late payment within the last 12 months.

Designed for borrowers who are recovering from a significant credit event due to extenuating circumstances, such as job loss, short sale, or bankruptcy.
---
Northpointe's product solutions are designed to reach more individual borrowers and grow your mortgage origination opportunities. Approved correspondent clients receive multiple delivery options - delegated and non-delegated.
Agency Conforming Programs
With minimal overlays, implementing Northpointe's products is simple.
Fixed-rate 30-, 20-, 15-, 10-year with flexible terms by month
Jumbo
Agency / Non agency
FHA / VA
Manufactured housing
ARM
Negotiated Portfolio Options
Northpointe Bank values its client relationships. Negotiated product options are custom tailored for our client partners, such as non-warrantable condominium properties, renovation lending and Northpointe's Express Funding program.
Northpointe's innovative programs and superior pricing execution helps approved clients attract and retain the top sales and operations staff in the industry.
Maximum LTVs up to 100%
Non warrantable condos