Manufactured home financing options
Northpointe Bank offers several programs designed for borrowers looking to purchase a manufactured home. With options up to 100% financing, we provide affordable solutions for more borrowers.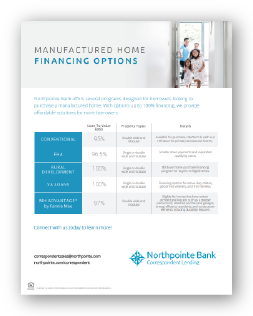 A PDF flyer of this program is
available for download
Download
Looking for marketing materials you can customize? Click here
Investor product information is not intended for consumer distribution.