Are you an experienced real estate agent that's currently representing multiple buyers purchasing properties? If so, you likely have a lot of advice to share with them after years in the business. This post is focused on the most important piece of wisdom: the location of your home matters more than the type of home you buy.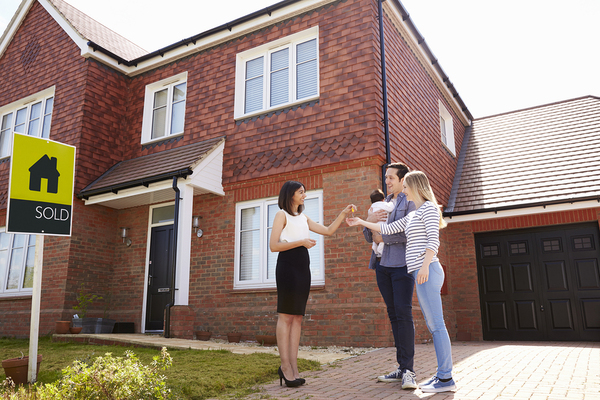 Why Does Location Matter?
Location can mean several different things, but when it comes to purchasing real estate, location takes into account the physical location of a property and the related municipal jurisdiction. Often, the emphasis on location in real estate is tied to the investment potential of said property; if you make a purchase in a strong and stable housing market, you have a far greater chance of (at the very least) recouping your initial investment should you sell in the future.
But location can also affect things like taxes, utilities, and insurance. The more established a housing market is, the higher these costs will be. However, you'll also be receiving far greater local amenities, like schools and medical facilities.
How To Find The Right Location
There are several elements that make a pretty clear-cut case for the importance of location. These typically include quality-of-life factors, such as:
Entertainment: If your house was an hour away from the closest movie theater, how often do you think you would make the trek? Purchasing a property near a commercial district, making access to entertainment, restaurants, and shopping easy, will ensure the property always holds value. A neighborhood with a high walkability score is a good place to start.
Neighborhood Safety: A family-friendly neighborhood with a close-knit community will be attractive to buyers in the future.
Transportation Access: Proximity to public transportation will always make a home appealing. If that isn't an option, the closer to major roads and highways, the better.
Surrounding Environment: All things above considered, ultimately location will also come down to what is surrounding the property. If the home backs up to a railway, the sounds of trains passing through all day and night could affect future sales, no matter where the home is.
Established or Emerging Markets?
One of the final considerations when it comes to location is what a buyer is able to afford in an established location, compared to what one can afford in an emerging market. All too often, buyers are swayed by the property itself — a newly constructed four-bedroom house in the outskirts of town may seem more appealing initially than the fixer-upper in the best neighborhood in town. However, if the neighborhood that the completed house is in never quite takes off, it may be impossible to sell it later on in the future. On the other hand, the fixer-upper on the prime block will always hold its value. There's a reason that properties in certain hot markets like San Francisco tend to continue to increase in value.
At the end of the day, encourage clients to identify what their specific location needs are, as well as their plans for the home. For one person a good location may mean being able to walk to work, while for another, proximity to entertainment venues may be the deal breaker. Not to mention, location is really an important factor when it comes to reselling the property, so if clients are looking for a lifetime home, their immediate needs will be far more critical of a factor.
If your clients are ready to take the steps to find their dream home, the amount of financing they qualify for is a crucial factor. Encourage them to contact us today to find out about our available loan options.