With prices in the housing market staying strong in the beginning of 2017, it may feel overwhelming to look through real estate listings. However, whether you're testing the waters or ready to take the plunge and buy a house, remember that everything is negotiable – including that home price.
These five tips and the help of a trusted support system will help you negotiate the price of your new home.
1. Let Your Agent Do The Heavy Lifting
One of the primary reasons to work with a buyer's agent – especially as a first-time buyer – is that he or she will be an expert in negotiations. A trap that some buyers fall into is trying to go directly to the seller to negotiate, falsely believing that it can be a quicker way to resolve any concerns. The problem? If you are not an expert in real estate legalese or lending practices, you run the risk of saying or agreeing to the wrong thing, which can compromise the deal in its entirety. Your agent will protect you from acting with emotions and will provide the reasoning to show why your price is the right price for the home.
2. Know What Is Selling, And For How Much
Your agent will be able to help you access comparable home sales, and these comps are how you will assess the asking price of the home you are considering in relation to the local housing market. For hot markets with lots of movement, you may have plenty of comps to look at – although you may also find that homes are selling at, or even above, asking price. In slower markets, it may take a bit more research to find properties that are currently pending sales and your agent may be able to get the inside scoop on these through his or her connections.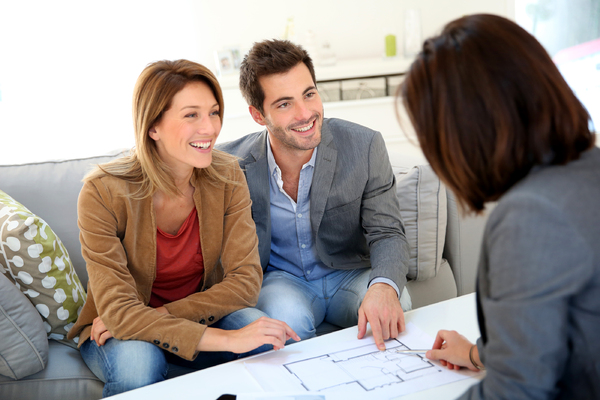 Have your agent provide you with similar properties and sales, so your decisions are informed.
3. Be Reasonable With Your Expectations
Who doesn't like a good deal? Your home negotiations, however, aren't the place to squeeze out every penny you can. Be prepared to look at how much a reduction in price will end up saving you in the long run – a $5,000 drop off the price tag can feel like a win, but how much different will your home loan ultimately be? Don't lose the house you've always wanted over minor amounts.
4. Stay Prepared
Coming in with too low of an offer right off the bat can run the risk of getting your offer rejected. You'll need to be prepared to submit the right offer on every home, which means doing your local research and surveying the comps your agent has pulled.
5. Get Creative With The Offer's Terms
One of the primary areas of negotiations isn't the home price – it's the terms of the sale. Contingencies can protect you from unknown information arising about the house during the course of the sale, but sellers may also reject offers with too many contingencies, even if it means accepting a lower bid. Don't compromise on things like home inspection contingencies but do get creative in other areas. Can you be flexible with the closing date? Is it an option to make a larger down payment? Find areas of compromise that will make your overall presentation the most attractive to sellers.
Be ready to make a move when you find the right property by getting preapproved for a home loan. You'll signal to the seller that you are serious and you'll know that you're not spending more than you can afford. Answer a few questions here and a home lending expert will contact you with available options.