The home inspection is complete and your closing date is just around the corner. There's just one more hurdle to clear before you head to the closing table: the final walkthrough.
Yes, you've already had the inspection, and you've negotiated areas of concern with the seller. However, the final walkthrough is your last chance to verify that the condition of the property is as expected and to confirm that any needed repairs have been completed. It's tempting to focus all of your energy on the upcoming closing, but skipping the final walkthrough might be a big mistake.
Vacant Properties Can Present Problems
If the sellers have moved out before closing – or even before listing – the house has been sitting vacant. Typically, sellers maintain properties through to closing, but an empty house can present new or unknown problems. You want to avoid everything from burst pipes to a minor leak, so a final check before closing is essential for verifying that the property's condition hasn't deteriorated.
Find Broken Appliances Before It's Too Late
If you have made agreements with the seller to leave behind certain appliances, such as a washing machine or refrigerator, you absolutely must check that they are working as expected during the walkthrough. Also, see if the seller can provide user guides or applicable warranties for the item, so you have all of the information you need to ensure they function.
Look For Missing Items
Was there a piece of furniture that you negotiated to purchase from the seller? Or perhaps you agreed to have the light fixtures stay put as part of the sale? However small or large the item is, the final walkthrough gives you an opportunity to verify that no items are missing. At the same time, the walkthrough gives you a chance to check for things that shouldn't be there – you don't need to be responsible for getting rid of the seller's unwanted belongings.
Verify Repairs Have Been Completed
The walkthrough is the only way you will be able to confirm that negotiated repairs have been made. It is recommended that you have a home inspector accompany you on the final walkthrough as they will be able to tell you the repairs that have been completed – and assess their quality. Luckily, given that walkthroughs are typically 30 minutes, you'll pay a lot less for a home inspector than you did during the inspection.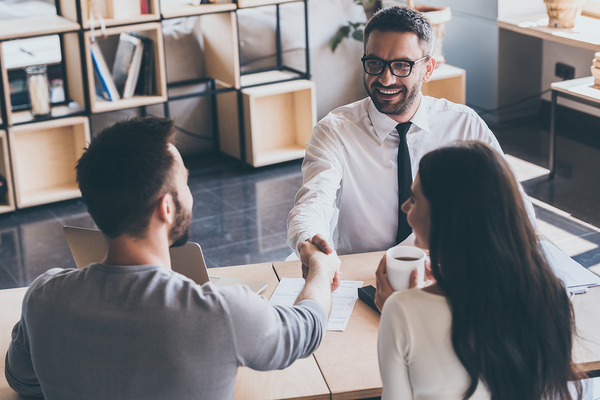 When the closing day comes, you want to walk out of the office knowing exactly what to expect when you walk into your new home.
Test Electric And Plumbing
Just because a room has outlets doesn't mean they all work. Take along a phone charger and plug your phone into each outlet to verify that it is wired. For plumbing purposes, flush all the toilets and turn on sinks and showers. You want to make sure that water is running and that there are no surprise leaks anywhere on the property.
Know When To Walk Away
The final walkthrough can also be the last opportunity to walk away from the deal. If none of the agreed-upon repairs were made, or you show up to the walkthrough and significant damage has occurred since the inspection, this gives you the chance to either push back your closing date for further negotiations or to walk away entirely. It's up to you to decide whether fixing any issues outweighs the time and money you'll have to put into starting the process all over again.
Whether you are just starting your home search or you are ready to make a move, lock in your home mortgage rates with preapproval. Answer a few questions here and a home lending expert will contact you with options.