Are you ready to buy your first home, but feel completely lost about where to start?
There is no reason you have to go it alone. Taking a first-time homebuyer class can help you get familiar with what to expect in the buying process, and will help you feel more comfortable navigating each step. Learn about working with realtors, what to look for in inspections, finding the best mortgage rates, and even what you need to know about the final closing, all while meeting others in your same situation. Read on for even more reasons to take a first-time homebuyer class before you purchase your first property.
Learning With A Community
What you learn in a homebuyers class is important, but so is who you are learning it with. Expect to be with people in different stages of the process, which means you can get some inside advice about what their experiences have been like. You'll also have a source of information for recommendations for everything from real estate agents to mortgage lenders to attorneys.
A Lot Of Information At A Low Cost
If you've started looking online for resources about buying a home, then you've likely experienced the sea of information out there that you need to sift through. For those who have full-time jobs and family or other responsibilities, the easiest way to streamline your information gathering is in a session or two of a class. Many classes are completely free, while others are available for a low cost, but all will cut down on the time you have to spend figuring out the basics.
Look for classes at your local housing agency, nearby schools, and community centers.
A Way To Understand The Mortgage Process
If you are obtaining a mortgage to purchase your home, you'll need to know about the kind of programs that are available to you, and which best suit your personal situation. A homebuyer class will help you learn to survey your credit, and what you'll need to gather in order to start an application. A class will also help you understand the importance of getting pre-approved for a mortgage before you start shopping, so that you know how much you can qualify for and what you can afford. Plus, a class will walk you through what a preapproval means during the rest of the buying process.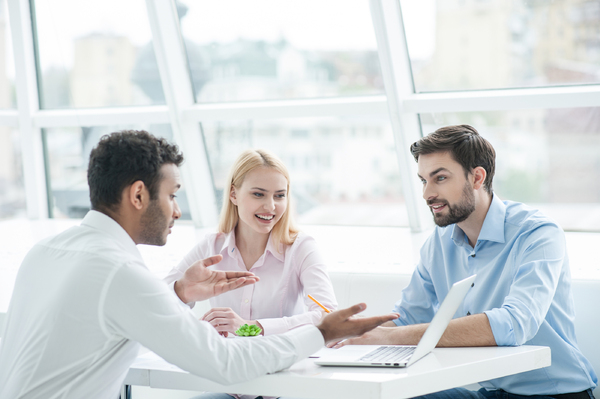 Feel ready for the mortgage process once you've completed a class.
An Introduction To The Ins And Outs of Home Inspections
A home inspection is a critical part of the home buying process and one that often gets overlooked. Home inspections aren't always required by lenders or for a specific deal structure, which makes them perceived as an unnecessary additional cost. This could not be more wrong, and a homebuyer class will help you understand why, in detail. Plus, the class will get you familiar with ways to negotiate with sellers, and how the inspection can be a crucial part of this.
Preparation For All Those Extra Costs
The home buying process is full of fees and extra costs at every step, so it helps to be aware of what to expect so you can start to budget and prepare. A class will help you understand the closing process, the additional fees involved, the necessity of insurance, and what to anticipate with taxes. In 2016, average closing costs in the United States were $2,128, so you don't want to feel blindsided when you sit down to seal the deal.
If you're ready to get started on your home search, get pre-qualified for a loan so that you are ready to move forward when the time comes. Answer a few questions here and a home lending expert will contact you about available programs.