When shopping for your first home, it's crucial to keep in mind that you aren't just buying a house – you're buying a house in a neighborhood!
What kind of community is important for you, now and in the long run? Do you have plans for starting a family, or are you looking to have entertainment options nearby? Ultimately, what makes a neighborhood great is how it suits your needs, so consider these features while shopping for your new home.
Green Space
The ability to access outdoor spaces quickly is a major selling point for neighborhoods. Local parks allow for a greater sense of community with neighbors, and can sometimes offer free entertainment activities for people of all ages. If you have children or hope to start a family, local playgrounds make it easy to get together for playdates and will help you meet other families.
If you're looking for tree-lined streets, check out older neighborhoods with established flora.
Grocery Stores And Restaurants
You need to be able to purchase food, so if the nearest grocery store is far away, you'll find yourself stressed every time you run out of milk. Check out stores first-hand to make sure they will satisfy all of your shopping needs.
Having restaurants nearby will also help you stay satisfied with local culinary options. You don't want to have to rely on the same spot over and over again, so check local reviews for dining options in your potential neighborhood to see if they stand up.
Local Schools
If you have children, you'll want to consider the local school district offerings from kindergarten through high school. Be sure to check out schools in person, and find out whether or not they have waiting lists – many of the highest rated schools often do. However, even if you do not plan on having kids, a house in a neighborhood with a great school district will hold its value should you decide to sell in the future.
Crime Rates
Narrow down your neighborhood choices by looking at crime rates. If you have a family, you'll want to avoid places with higher rates, but also consider your safety needs. Do you travel home late from work? Are you the type of person who likes to go running at all hours of the day? Make sure crime rates in your potential neighborhood are in sync with your lifestyle.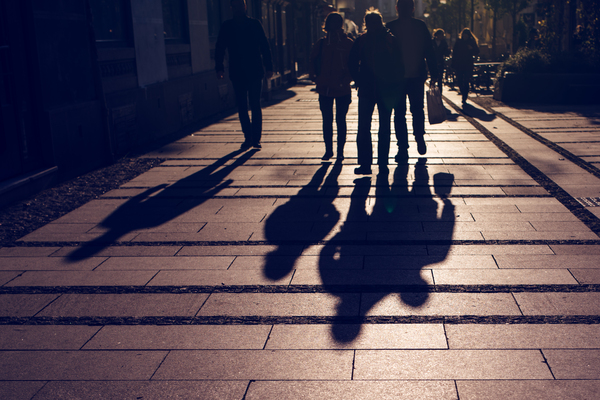 Walkability
Living in a place that allows you to walk around easily
can be good for your health and your home's value. Does the neighborhood you're looking at have ample sidewalks for pedestrians? Are there places that you can walk to, both for entertainment and your everyday needs? If you have to get in the car every time you need to run an errand or want some time outdoors you'll find less satisfaction with your neighborhood and fewer opportunities to get to know the people around you.
The Overall Community
If you're the type of person who doesn't want to talk to your neighbors every day, a suburban residential development probably won't be right for you; perhaps a more urban and autonomous setting would better suit your personality. Visit the neighborhood often to see what people do – both during the week and on the weekend. You'll get a feel for the overall community and be able to make a more informed decision about whether it is right for you.
Finding the right neighborhood will depend on a host of different factors, but knowing your needs and preferences will help narrow down your choice. Start your search proactively by finding out what home mortgage rates you qualify for by getting pre-approved for a loan. Answer a few questions here, and a home lending expert will contact you.