If you are getting ready to buy a house, you've likely heard about mortgage pre-approvals. This post provides an overview of what mortgage pre-approvals are, and why they are so important for buyers to have as they shop for a home.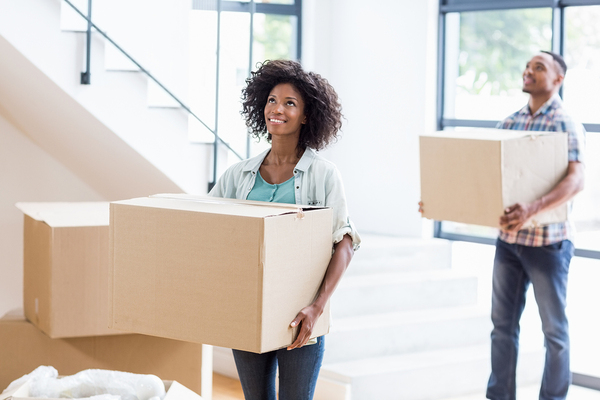 Having your financing approved opens the door to your dream home.
Mortgage Pre-Approvals: The Basics
Any type of mortgage will have a similar application process that allows mortgage lenders to survey your credit, borrowing history, income, and other factors to determine what amount and type of loan you are eligible for. You can apply for home financing after submitting an offer, but you run the risk of not being approved, and hence, losing any deposits on the home. Pre-approval, on the other hand, allows you to get a commitment from a bank that says you are approved for a certain amount, which you can then submit to a seller as part of an offer, showing that you have the funds available to buy the property.
Are Pre-Approvals Guaranteed?
While the pre-approval will show that the lender has deemed you eligible for financing the amount requested, that pre-approval letter does not mean that the loan is guaranteed. After you submit an application to a lender, you will receive a Loan Estimate that outlines the costs associated with financing and purchasing the property. However, your lender will likely ask for additional financial information and proof of income and other assets before issuing the loan. Hence, if your situation changes or you are unable to provide official documentation, you could end up losing out on the loan.
The Benefits Of Pre-Approval
Getting pre-approved for your mortgage will be beneficial both in the home search process and when it comes time to make an offer. When you are looking at properties, your letter will help you narrow down options to what you know you can afford. There is nothing worse than finding the perfect home, only to find that you actually won't be able to pay for it.
Pre-approval will also be beneficial when it comes to submitting an offer. In a strong market that favors sellers, buyers need to do everything they can to look more attractive than the competition. A pre-approval letter shows that you will be able to obtain financing, and sellers won't have to wait for you to start an application with a lender.
Another benefit to getting pre-approved for a mortgage is that it gives you the time to compare different options from different lenders. Rather than scrambling to get a commitment once an offer is accepted, you can take the time to find the right loan for both your financial situation and your future.
Finally, being pre-approved for a mortgage allows you to relax and feel confident that you can own a home. With all of the stress related to purchasing a home, knowing that this crucial step in the process is done allows you to focus on what matters — finding the right place.
Your financial picture will be the biggest factor when it comes to getting pre-approval for a mortgage loan. It is in your best interest to apply as early as possible, so that you know what you can afford and whether you will need to spend time saving money or improving your financial situation. Answer a few questions here and a home lending expert will contact you today with available options.