Share
Learn more about
Northpointe Bank today!
Northpointe Bank announces the opening of a new retail loan office in downtown Grand Rapids on September 5. This downtown location is Northpointe's 58th retail loan office operating in 22 states and will serve as the home base for Northpointe's West Michigan retail sales team focused on residential loans.
Northpointe Bank's first need was to find additional space to complement its large growth of new employees at its corporate headquarters located at E. Beltline Avenue and I-96 in Grand Rapids. "Just five years ago we had 109 employees and now we have grown to 751 employees with 250 team members located here in West Michigan", said Michael Winks, Executive Vice President & Chief Lending Officer, Northpointe Bank. "We especially are proud to be a big job creator in the area, and our success is a direct result of all the new loan and deposit account customers we have attracted." In the last three months alone, Northpointe Bank helped 12,434 families finance a home.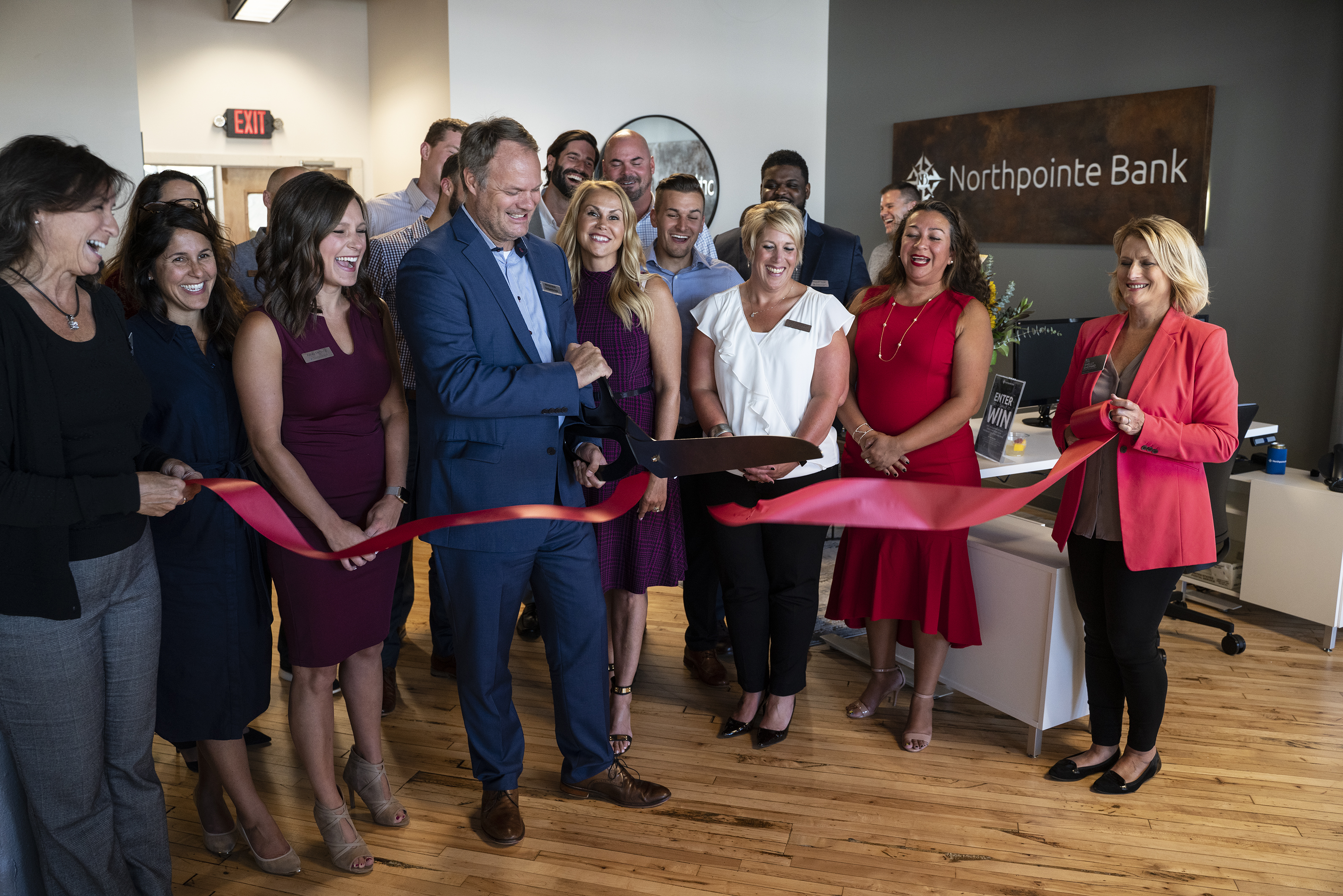 The downtown office is located at 100 Grandville, Ave, Grand Rapids, MI, near the Van Andel Arena and the new Studio C development. "We liked the openness and the great city views that this former warehouse space offers, although our main goal with the renovation was to create a modern spot for our customers and real estate partners to hold meetings and loan closings," said Winks. "With many of us working remotely, this office gives our employees and business partners a convenient drop-in space to plugin, hold a meeting or attend a client's loan closing. The view is not bad either, as the office looks out over the last remaining of 10 historic Anheuser-Busch bottling plants, built in 1905."