Perhaps you're relocating for work, or maybe you simply need a change of scenery. Either way, you're making a big move, and you're looking for a home with the added challenge of distance.
The home buying process is full of intricacies and details, requiring any buyer to stay on top of the process from start to finish, and with distance comes an even greater need to stay on top of all of these moving parts. Avoid making critical mistakes – and keep your sanity – with these tips.
DO Find Someone Local
While you can start your search online, one of the first things you should do when hunting for your perfect home is to contact a local real estate agent. There are countless resources for browsing listings online, but you need the expertise of someone on the ground who understands both the local market and the local buying process. Plus, you'll get access to the newest listings that may not even show up on online search sites.
DON'T Believe Everything You See On Listing Sites
One of the pitfalls of primarily searching for houses online is that you are only getting the idealized view of it. A listing agent isn't going to take a picture of the water stain in the bathroom, but may instead emphasize the recently improved kitchen. Use the information in online listings to help inform your decision, but don't get dazzled by what you see in pictures.
DO Go Visit The Area
It's important to visit the area you're moving to so that you can start to get a feel for neighborhoods, local amenities, and more. Prepare a shortlist of properties that you've liked so that the local real estate agent can take you to those as well as similar ones he or she may know.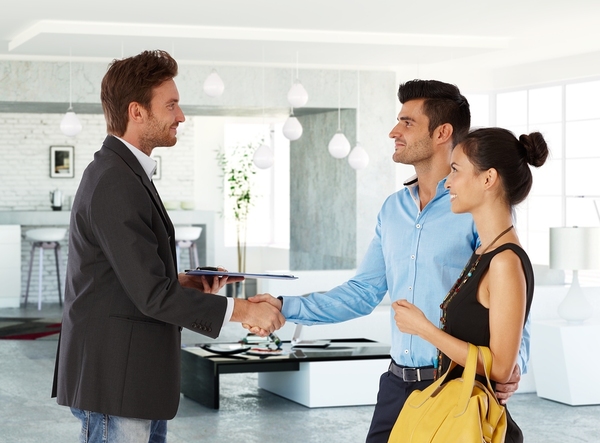 Be prepared for your visit so you can ask the right questions.
DO Organize Your Needs And Preferences
It's important that you don't waste your or your agent's time by looking at properties that you can't afford or won't meet your basic needs. Get preapproved for a mortgage so that you know how much you are able to spend, and make a list of essentials such as the number of bedrooms, square footage, commute distance, etc. You may not have the luxury of traveling to the new location more than once, so it's crucial to stay as organized as possible.
Don't get fixated on minor details like flooring, wall coverings, or landscaping, as you'll be able to tailor your house the way you like it once it becomes yours.
DON'T Feel Pressured To Act Immediately
Long-distance house hunting adds even more stress to the home buying process, so don't feel as though you have to settle for a property that isn't ideal. Instead, look into short-term housing options like sublets. If you are relocating for work, there are plenty of resources around the country that can help you get settled in your new city, allowing you some breathing room and time to continue your home search.
Take the first step to homeownership by preparing for the search. Answer a few questions here and a home lending expert will contact you with available loan options.